(And I have pictures to prove it).
My fifteen-year-old cat, Miss Izzy, is socially hopeless. She's a curmudgeon. A hermit. A loner. She refuses to associate with me or my other pets. I've had her since she was about six months old and I've learned to adjust. I've never had a problem with any of my other pets being friendly with the others. Only Miss Izzy.
BUT over this past weekend, she decided to lay on the chair with me. She even stayed when one of the dogs (Bear) joined us! It didn't last long, maybe ten minutes, but what a break-through. As long as they didn't look at each other, they were fine. (sounds like siblings – LOL)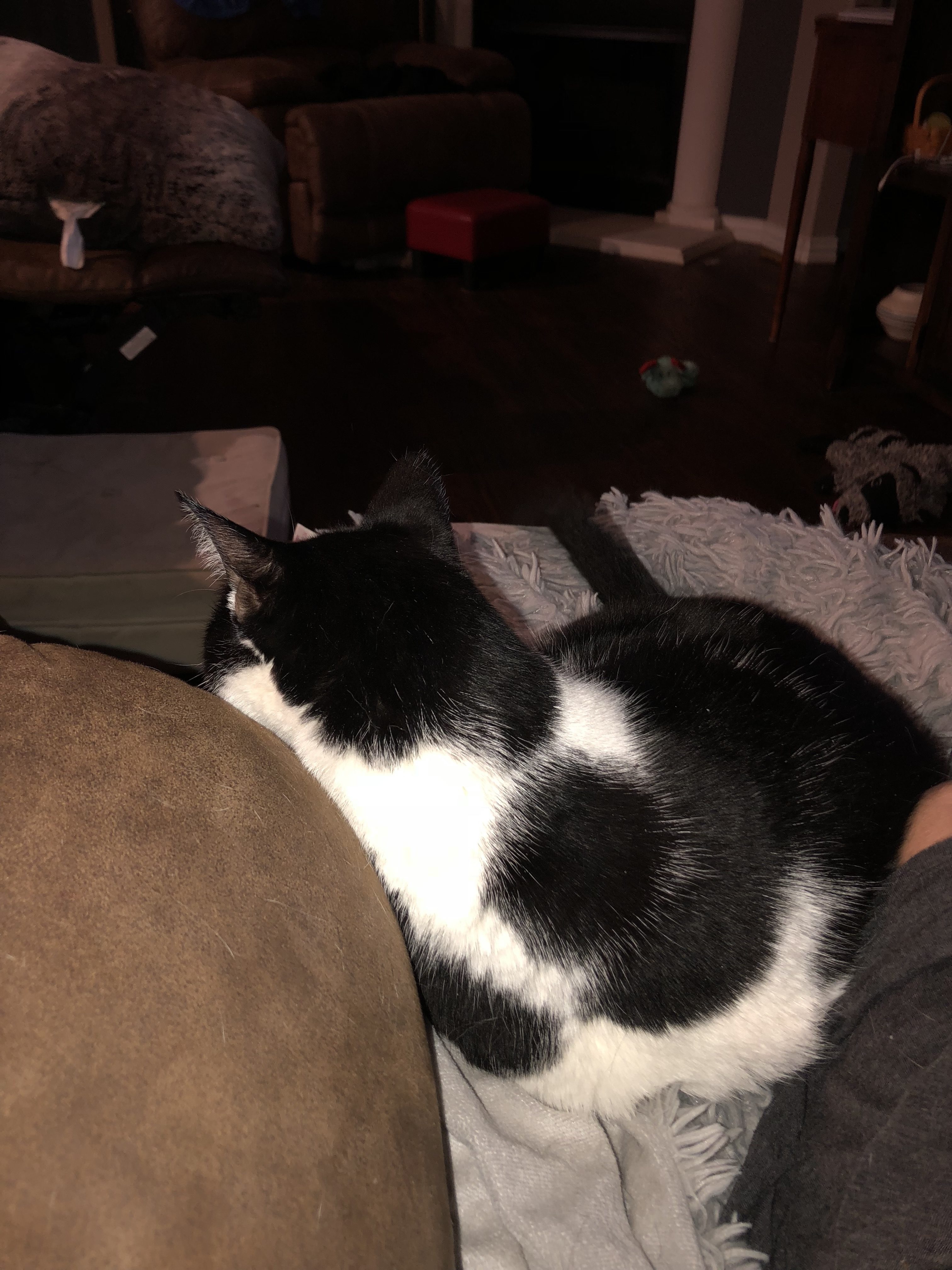 Don't get me wrong. Miss Izzy likes to be petted and loved on. Just not picked up and held (I have the scars to prove it). She's been around other cats and dogs her entire life. If any of the other pets get too close, she hisses and arches her back. Over time, they have learned to ignore her.
I think she's mellowing with age. She even allowed me to pick her up and put her on the chair a few weeks ago. Only a couple of feet and I felt her tensing up, but she allowed it. I'm hoping as time goes on, she'll come back and lay on my lap, maybe even purr. It'd be nice to finally make a break-through with her after all this time. 
She's always been a cranky, crabby kitty. We all know people like that. No one can make them happy but given time, patience, and love, they just might surprise you.
Enjoy your day!
Xoxo – Sharla